Julianne Bacialli, Owner / Licensed Esthetician

Julianne Bacialli is a Licensed Esthetician, certified in Advanced Chemical Peels, Microdermabrasion, Nutrition and a graduate from the Institute of Studio Makeup in Hollywood, California. She has been in the beauty and skin care industry for more than 25 years.
Moving to Gunnison five years ago with her husband and two sons offered the opportunity to relocate her skin care business from the Vail Valley. She loves sharing her knowledge of skin care, fulfilling the needs of the Gunnison Valley to offer services that  focus on acne and skin cancer prevention. Living and working here has been one of the more rewarding experiences of her life.
Combining her knowledge from the years of experience at the Park Hyatt Allegria Spa in Beaver Creek, Colorado, to working in a Medical Spa office with plastic surgeon, has allowed Julianne to offer a variety of modalities. At Aroma Essences, you are sure to enjoy a relaxing facial, including warm stone massage and aromatherapy, combined with the more result oriented medical skin services; microdermabrasion, peels, ultrasound and micro current. Hence her motto, "Medical skin care in a spa setting." All facials are customized to your needs, which assures that everyone walks away happy.
Angela Oneil, Licensed Massage Therapist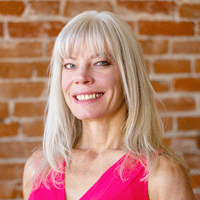 Prior to becoming a Licensed Massage Therapist, Angela earned a Bachelor of Science in Psychology from the University of Wyoming and served as a Mental Health Counselor for over 12 years in Denver, CO. Observing the vital relationship between one's physiological and emotional balance and their dependence on each other, Angela was inspired to become a Licensed Massage Therapist to explore this connection.
In 2007, she attended the Massage Therapy Institute of Colorado in Denver, graduating from their 616 hour comprehensive program in the art and science of Integrative Massage Techniques. Among these techniques, emphasis was placed among: Swedish Massage, Deep Tissue Massage, Myofascial Release, and Trigger Point Therapy. Angela continued to develop insights through practicing mental health and independent massage for another year before settling in the Gunnison Valley, where she has been consistently practicing massage and enhancing self awareness.
Yvonne Marshall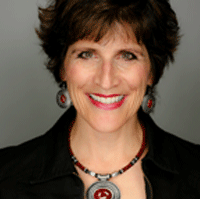 Yvonne is a true native of Gunnison, born, raised and educated in this beautiful area.  She has been married for 21 years to her wonderful husband Todd.  They have been blessed to raise 2 beautiful children here as well,  Zoe and Zachary  She loves theater, music and any activity with family and friends.  She loves working for Julianne and enjoys learning all about skin care.  You may recognize her from Toggery Elevated, where she spends the other portion of her working days.
Wendy Brown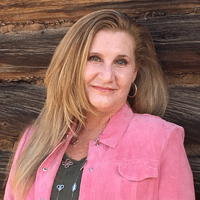 Wendy is from the Galveston, Texas area.  She's been married for 28 years and has two sons, Michael and Justin, and one grandchild Cullen.  On her time off you can find her on a four-wheeler or digging in the dirt.  She also loves working for Julianne helping everyone put their best face forward everyday.