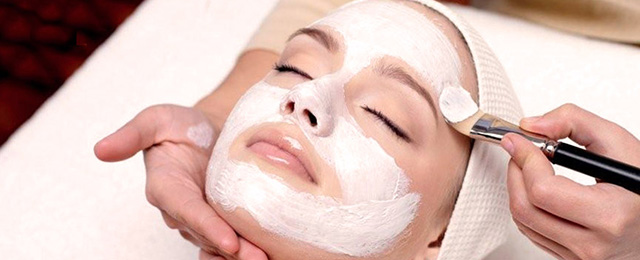 Every face is different. That's what makes it so wonderful!  It's also why our facials are customized every time.  No two treatments are alike but they're always fabulous – and exactly what you and your skin need.
Enjoy
| | |
| --- | --- |
| Relaxing Aromatherapy | Refreshing Cucumbers |
| Soothing Warm Stones | Skin That Blossoms |
Aroma Essential Facial –  $75/60 Minutes
Pamper yourself,  you deserve it!
A custom designed treatment focused on your  needs, because  no skin is the same skin.
Deep Cleanse
Steam & Aromatherapy
Lemon Enzyme Exfoliation
Extractions
Face & Upper Body massage
Hydrating Mask
The Ultimate Facial – $95/75 Minutes
Get your glow back!
A fabulous microdermabrasion facial to brighten and smooth the skin, leaving you glowing for days.
Add our signature  Oxygen Vitamin Infusion  $10
Deep Cleanse
Steam & Aromatherapy
AHA Exfoliating Mask
Microdermabrasion
Extractions
Face & Upper Body Massage
Specialty Mask
Anti-Stress Facial – $95.00/75 Minutes
Take time for yourself and melt away the signs of stress!
The mind will relax in the warmth of the stone massage, while the Aromatherapy oils, Acupressure and Lymph Drainage release the tension, balance and rejuvenate the skin.
Blue Chamomile Cleanser
Steam & Aromatherapy
Lemon Enzyme Exfoliation
River Stone Face Massage
Specialty  Mask
Hand & Foot Massage
Mini-Face Lift Facial – $95/75Minutes
Younger and healthier in just one treatment!
Perfect for weddings, reunions or any special occasion. You'll  have to try it to believe it.
Deep Cleanse
Steam with Microderm Srcub
Mild Extractions
3-Layer Lifting Mask
Face & Upper Body Massage
Oxygen Vitamin  Infusion
Classic Clean Facial – $60/45Minutes
 Our deep cleansing treatment.
Focused primarily on extractions.  Add the Microdermabrasion option for maximum  facial benefits.  $20
Deep Cleanse
Steam & Exfoliate
Microderm (optional  step )
Extractions
Calming Mask
Teen Express Facial- $60/45 Minutes
Keep it simple!
Recommended for ages 11-18. A skincare consultation and basic education on how to care for and protect your skin.
Deep Cleanse
Steam & Exfoliation
Extractions
Balancing Mask
Microderm Express – $65/45 Minutes
Recommended a series of 5 – $300
A non-invasive mechanical exfoliating treatment to help clear acne scarring, sun damaged skin, age spots, fine lines and rough skin. Followed by our  signature oxygen vitamin infusion  to reduce redness and heal the skin.  A wonderful  service  anytime of the year.  For more information click on Microderm FAQ.
Deep Cleanse
Microdermabrasion
Oxygen Vitamin Infusion
Sun Protection Moisturizer
Extra Touches- add 15 min. for each service
Vascutouch- $25
Vascutoch is specifically designed for the treatment of unsightly veins' providing a quick and easy method for removing larger vascular lesions such as spider veins on the face. It is also very effective against sunspots, red moles, and skin tags.
Oxygen Vitamin Infusion Treatment- $20
Choose from a variety of  healing and nourishing vitamin serums to be blended with oxygen and misted onto the skin. Best added after extractions and microdermabrasion.
Treat the "V"- $20
Pamper one of the most neglected parts of your body. Extending  your facial down to the neck and chest area. Custom designed to your needs.  For a deeper exfoliation add Microdermabrasion  $20
Microderm Add-On- $20
For additional results ask for Microdermabrasion, the difference is amazing.
Eye & Lip Treatment- $20
These delicate areas require extra special attention.
Microcurrent- $20
Microcurrent gently sends a wave to the muscles in your face that help relax overly-tightened muscles and strengthen under-worked muscles. When this happens the face is lifted, firmed and toned to a more youthful appearance. At the same time, the microcurrent improves circulation to your face which stimulates production of collagen, improves tone and texture, and helps eliminate fine lines. Available as a stand- alone treatment or, for best results, add this to your next facial.
Warm Hydrating Hand Treatment- $20
A must for those hard working hands!
Warm Hydrating Foot Treatment- $20
Amazing mask for dry and cracked feet with a melt into the table massage.
Book A Facial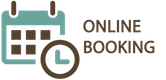 Call Today to schedule some time for yourself.  We believe that a Facial is more than just a hour away from the world.  It's a way to refresh your skin, learn how to take care of it, and discover products that bring the entire experience home.
We'll help you look and feel your best, affordably.  Open 6 days a week with extended hours into the evenings.  Gift Certificates are available for all occasions. Click on Contact Us for more information and to book your appointment today.