Eminence Organics
Eminence produces  innovative,  natural products that are true to both organic enthusiasts and results-oriented clients. Precious ingredients are  hand-picked from their  Hungarian garden  to create products that contain potent healing and beautifying properties. Free of parabens, sodium lauryl sulfate and other harsh chemicals.

Rhonda Allison
Rhonda Allison Skin Nutrition blend the best of active natural ingredients with highly beneficial scientifically developed compounds to create superior products that will transform the condition of your skin, bringing it to its optimum potential for health and beauty. A locals favorite is the Grape Seed Hydrating Serum designed for all skin types and the Eye and Lip Repair Serum both address the dryness from living at elevation.

Through Epicuren's continuous progression, the core priority remains constant:  customer experience, wellness, environmental awareness, and evolution.  Skin treated with Epicuren  Enzymes becomes healthier and significantly younger looking.  Used as directed, Epicuren products offer a highly intense and effective path to aesthetic improvement, achieving dramatic results.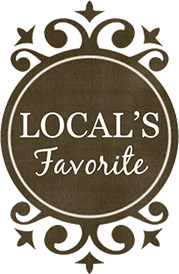 The Enzyme Concentrate, watch your elasticity, texture and clarity improve with this serum.  Known as the "liquid gold" of Epicuren. 

The  After Bath Body Lotions,  made with their signature enzymes. These lotion stays on all day, offered in  many lovely aromatherapy  scents.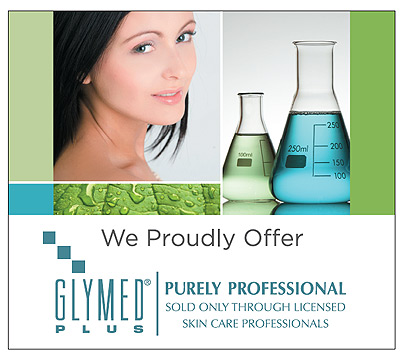 For over 20 years, Glymed Plus has created exclusive formulas scientifically blended to encourage healthy skin at a cellular level.  Glymed Plus uses only the highest quality ingredients, integrating pharmaceutical-grade hydroxy acids and  antioxidants with certified botanicals.
Most popular are the Alpha Hydroxy Products, made with pharmaceutical- grade hydroxy acids.  Using these products before a series of peels will boost your results.  The AHA Accelerator ( 10%Glycolic & 10% Lactic Acids) when used at bedtime you'll wake-up glowing!


Face Reality Acne & Skin Care Clinic founded by Laura Cook is based on the research teachings and practice of Dr. James Fulton Jr.  One of the most renowned acne experts in the world.  Laura has years of success helping people in the S.F.Bay Area, she is confident that this modality is the most effective way to treat acne.


The Sensitive Skin Cleansing Gel and Mandelic Acid Serums.


 GrandeLASH-MD
"Magic Juice" for the lashes and brows. This unique serum will work wonders. Use GrandeLASH-MD for thicker, fuller and sexier brows and lashes.