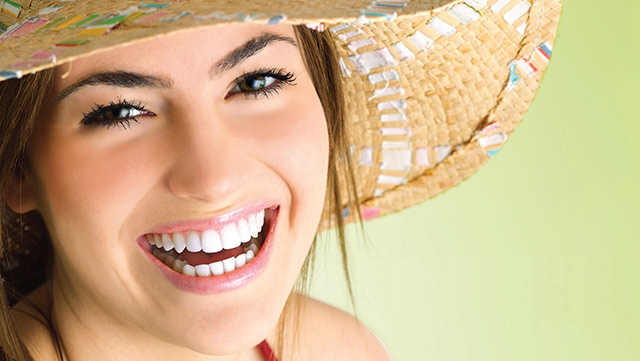 According to the Skin Cancer Foundation, one in five Americans will develop skin cancer in the course of their lifetime, making it the most common form of cancer.  It is also the most curable type of cancer, but only when diagnosed and treated early.
Lots of FDA changes this year. Keep in mind when you shop that the most recent FDA rulings, in effect on June 18, 2012 ban the terms "sunblock," "sweat-proof" and "waterproof" from appearing on sunscreen labels.  Instead, sunscreens may now claim to be water-resistant" if they specify protection for either 40 or 80 min. of swimming or sweating, based on standard  testing. Choosing the best sunscreen with the right SPF level and using enough coverage is critical.  The Environmental Working Group recently narrowed a list of sun products to 184  they believe are safer and more effective.  56 of the products reviewed had no active ingredients to protect against the sun's damaging UVA rays.  And the industry continues to load store shelves with sunscreens that claim misleading, sky-high SPF ratings that may protect against sunburn-causing UVB but leave skin vulnerable to UVA. Visit ewg.org/2013sunscreen for the current list of reviewed sun products and lots more great information.
How and when do I apply my sunscreen? I recommend any of the products on the EWG list  for your body. The general rule is to apply the equivalent of two tablespoons to the exposed skin on the entire body, preferably 30 min. before going into the sun.
As an Esthetician practicing at elevation and viewing the effects of sun damage,  I recommend the higher quality sunscreen options for the face, natural mineral sunscreen formulas that offer a broad spectrum SPF 20 or higher with additional anti-aging  antioxidant ingredients that are custom made for your skin type. Unnecessary product build-up prevents acne breakout and skin irritations.
If you have issues on the face with acne, a dermatologist has removed actinic keratosis (precancer) and/or have concerns about the texture of your skin, you will be happy to know there is light at the end of the tunnel for you. Prevention is key, skin care treatments for men and women help prevent cancer, it brightens and lightens the skin. I see it everyday, a sluggish flat looking skin becomes healthier more hydrated and glows with just one treatment. A facials also offers a variety of prevention and education on how to care for your skin year round.
Book your skin care treatment today
by calling (970) 641-1616.