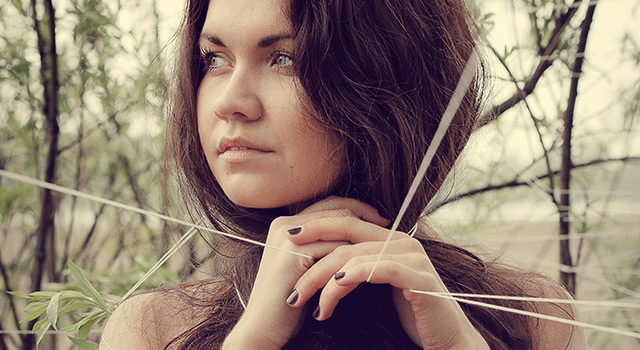 We're typically concerned about dehydration during summer's simmering months. But winter has a unique set of characteristics that make us particularly susceptible to dry skin. Because of the cooler temperatures, we're less apt to feel thirsty and drink a proper amount of water, even if our skin is in dire need. We're also less likely to notice the effects of the sun on a cool day, which can lead to overexposure of UV rays. And the arid heat of furnaces warming the indoors may also take its toll and dry out already taxed skin.
Dehydration causes an imbalance in the skin's pH levels, disrupting the delicate chemical balance between acidity and alkalinity. Such an imbalance reduces the skin's ability to produce sebum and hold moisture and compromises the skin's protective shield. The cells in the inner layers of the skin become dry, and the result is flaky, red, scaly skin that is susceptible to premature aging and wrinkles. This can lead to more serious conditions, such as eczema. Furthermore, dry skin easily accumulates dead cells on the surface. This buildup causes a dull, uneven tone and creates a barrier that prevents the skin from accessing moisture from its under layers.
Fortunately, specific steps can be incorporated into spa treatments and home care to counteract the effects of winter's dehydration.
For the body
Exfoliate in the shower. The arms and legs seem to get the brunt of the winter dryness. Exfoliating in the shower helps remove the dry layer and allows your moisturizer to penetrate better into the skin. Purchase the woven shower gloves, to be used as a scrub with  a gentle soap. The oatmeal and olive oil bar soaps are gentle and less drying on the skin.   Lather and gently massage the legs and arms in motions stroking towards the heart, if the skin is really pink apply less pressure and wait a few days in between. Working up to every other day.
Sesame Oil (non-toasted) is my favorite winter hydrator. After the shower apply the oil to  damp skin, followed by a lotion or cream, this helps remove the oily finish and take the product deeper into the skin. Showering everyday is drying for the skin.  If  you must  shower every day and are prone to dry, eczema type skin. Then I do recommend using an oil to protect  the arms and legs before you shower. Apply the oil as a barrier, it will  protect your skin from the drying affects of the water and possible chemicals. Also be aware of the temperature of the water, really hot water can be more drying.
Body Lotions.  Always read the labels and look for natural ingredients, such as pure carrier oils, essential oils, and vegetable-based ingredients. Avoid products with a high percentage of synthetics, such as propylene glycol, petroleum, chemical detergents including sodium laurel sulfates, and artificial colors and fragrances.
Powerful Antioxidants + Essential Omega-3 Oils for optimal skin health. Dr.Mercola sells a Krill Oil that is one of the best sources of Omega-3's available today.  Find more information on his website www.mercola.com. It's an incredible supplement for a whole list of reasons, see below.
A healthy heart
Support for concentration, memory and learning
Blood sugar health
Healthy joints, with an increase in joint comfort
Fighting your signs of aging
Healthy brain and nervous system function and development
Protection for cell membranes
Cholesterol and other blood lipid health
Healthy liver function
Bolstering your immune system
Healthy mood support
For the face
The face is complicated, requiring more specific attention based on your age and skin type. Many products on the market, particularly inexpensive drugstore brands, are created with high percentages of water. This sounds good, but they don't actually penetrate the epidermis, and they do little for hydrating the skin. Instead, look for the following active ingredients, which have the ability to replenish the skin's outer layers while working internally to help absorb and retain moisture.
Exfoliating Enzymes- Pumpkin, Cherry, Pineapple & Papain work to gently "peel" away dry and dead skin cells from the surface, making way for the production of new, healthier cells.  Gently exfloliating the surface allows the next product to penetrate deeper into the skin.  Gentle enough to use even on sensitive skin types.
Trehalose ∙ Potent in desert plants, this naturally occurring extremophile (composed of a unique sugar) protects fibroblast cells from dehydration and increasingly replenishes moisture levels in the skin over an extended period of time.
Hyaluronic acid (HA), also known as glycosaminoglycan, is gaining popularity as an anti-aging dietary supplement. HA is present in both the dermis and epidermis and maintains high levels of water in the inner layers of the skin. As we age, HA production decreases, making both topical and internal supplementation a wise choice.
Grapeseed Oil  is a very fine, non-greasy texture that is rich in omega-6 and vitamin E. It regenerates and intensely nourishes even the most dehydrated skin, leaving it nourished and healthy, without worry of irritation or break-out.
Antioxidants —
-Astaxanthin ∙ Found in algae, this carotenoid super antioxidant has proven to be dramatically more effective than Vitamin E in its ability to protect the lipid layers of the cells and in its free radical quenching capabilities. In addition, Astaxanthin prevents inflammation by inhibiting the inflammatory signal cells cytokines and chemokines that activate MMPs.
-Vitamin C  is a well known antioxidant, it has been widely used in the beauty industry to brighten the skin, as well as increase firmness through collagen production. Ascorbyl Glucosamine which is efficiently converted by the skin's enzymes into L-Ascorbic Acid  (Vitamin C) is the less irritating form of topical C.
– Vitamin E is a natural moisturizing agent that improves the skin's barrier protection. Topical use soothes dry skin and eases conditions such as eczema. Opt for products containing the natural form of vitamin E, D-alpha tocopherol, rather than the irritant alpha tocopherol acetate (vitamin E combined with acetate).
– Alpha Lipoic Acid is widely known as one of nature's most powerful antioxidants. Studies show that Alpha Lipoic Acid also increases the positive effects of other antioxidants such as vitamins C and E. Proven to calm and soothe the skin, Alpha Lipoic Acid has the ability to stimulate cellular metabolism, a key factor in retaining younger, healthier looking skin
– Green tea is composed of polyphenols, powerful antioxidants that appear to stimulate cellular activity and diminish the moisture blockage caused by dead skin cells.
– Grapeseed extract contains proanthocyanidins, which help to maintain internal cellular function and strengthen blood vessels. Topical use improves the skin's overall texture.
-Lycium Barbarum (Goji) Fruit Extract ∙ Rich in antioxidants and potent glycopeptides (sugar and proteins) that create a supporting mesh that visibly lifts and tightens wrinkled and sagging skin. In addition, this extract offers long-term age prevention by inhibiting MMPs and stimulating collagen production.
-Vaccinium Macrocarpon (Cranberry) Fruit Extract ∙ Containing all eight Vitamin E groups and a rich source of various antioxidants, cranberries help protect cellular membranes, keeping them youthful and operating at peak levels.
-Hibiscus Sabdariffa Flower Extract ∙ Contains an important phyto-nutrient anthocyanocide, which scavenges free radicals, stimulates higher moisture levels in the skin, and inhibits elastase and hyaluronidases (the harmful enzymes responsible for breaking down elastin and Hyaluronic acid).
Remember, just because a product lists these ingredients on its label doesn't necessarily mean it contains enough to provide therapeutic benefit or the ingredient is of high enough quality to be effective. Do your research and review the studies behind your selected product lines. Winter skin dehydration can be managed and even prevented with tailored skin care therapies and products.
Julianne Bacialli, owner of Aroma Essence Skincare, licensed Esthetician., can be contacted at 970/641-1616 or email-julianne@aromaessenceskincare.com.